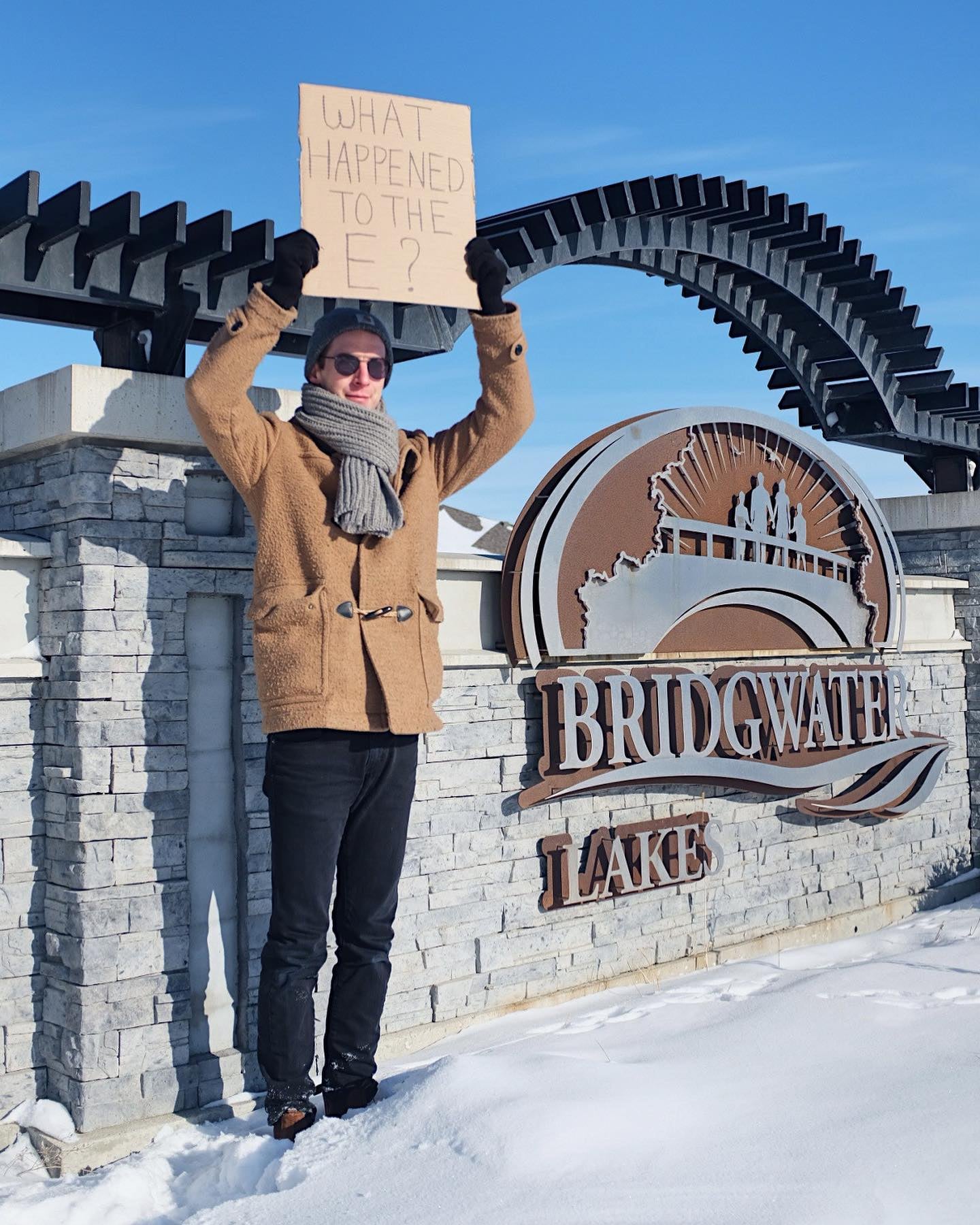 What happened to the "E" in Bridgwater? If you drive through the Waverley West development in South Winnipeg you will notice that the "E" is missing in the spelling of Bridgwater Lakes, Bridgwater Forest, Bridgwater Trails and Bridgwater Centre. Was it a spelling mistake? I thought so! Did you? But as it turns out, they are actually named after Arthur Bridgwater who served as the Chief of the Fort Garry Police Department from 1945 to 1974. Not only does it memorialize Mr. Bridgwater's years of service, it also commemorates local history as it was the former site of the Bridgwater Park police shooting range. If you are still sad about the missing the E, don't worry, there are extra ones in South Pointe and Prairie Pointe
… and a street in the neighbourhood called Bridgeland Drive WITH an E.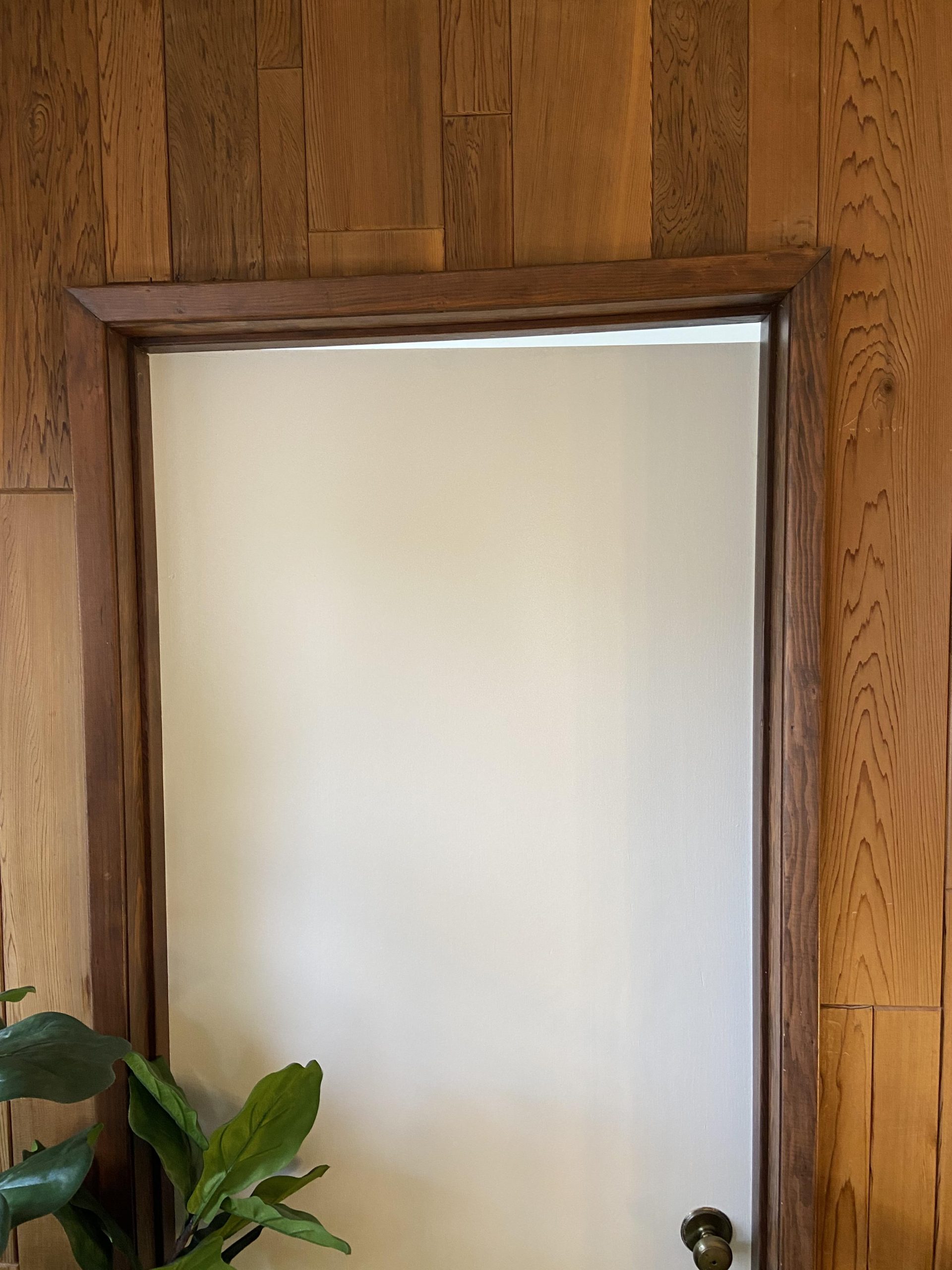 There are so many things you can check and look for when viewing homes, and one very quick and easy thing to start with is to inspect the exterior and interior doors. They will tell you a lot about the structure of the home. Do they open and close easily? Do they bind? Do they even close at all? Do they close themselves after you open them? Does the door latch/deadbolt and strike plate line up properly and engage together? Are there large gaps between the door and the door jam? These warning signs could mean that there has been some structural movement in the house, either from a sinking or heaving foundations or incorrectly adjusted teleposts.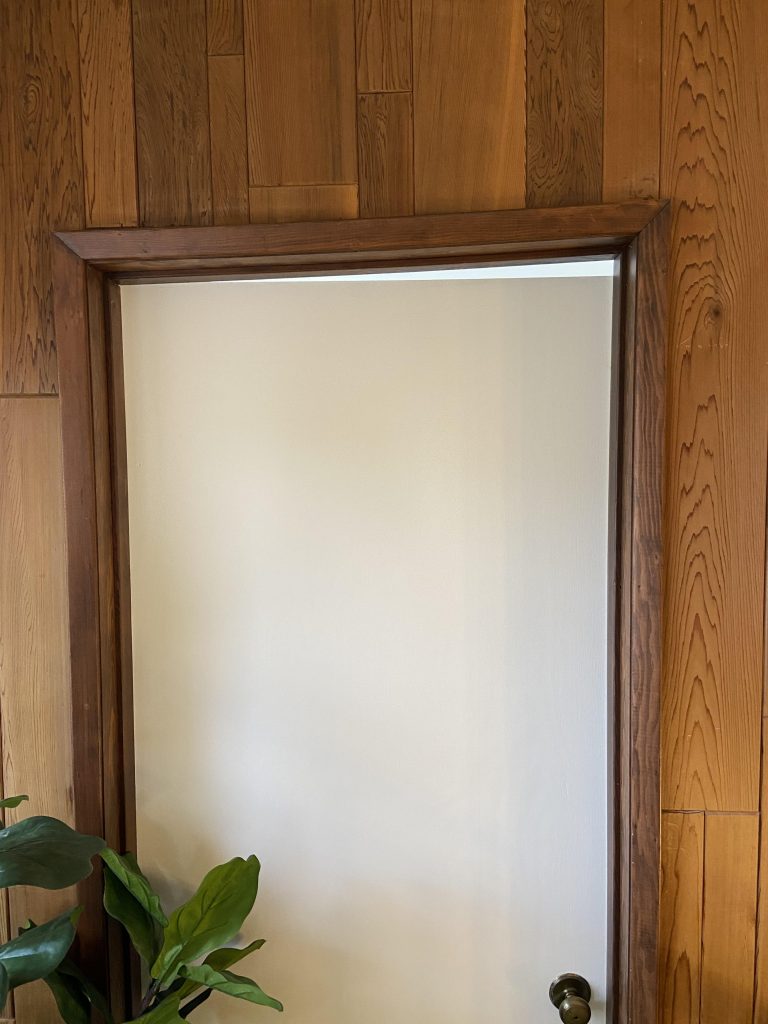 If you see something like this, it's always a good idea to do some further investigating in to what is causing it so you can correct it, prevent it from getting worse, or know that it's a sign to walk away from the home. It could be a relatively cheap fix like adjusting the teleposts, or a very expensive repair like underpinning the foundation, installing weeping tile and sump pits, or repouring concrete slabs, which could be cost prohibitive for many.
If you have any questions about your home's foundation, don't hesitate to contact me. I know great home inspectors and structural engineers who can provide you with more information on the subject.
– Justin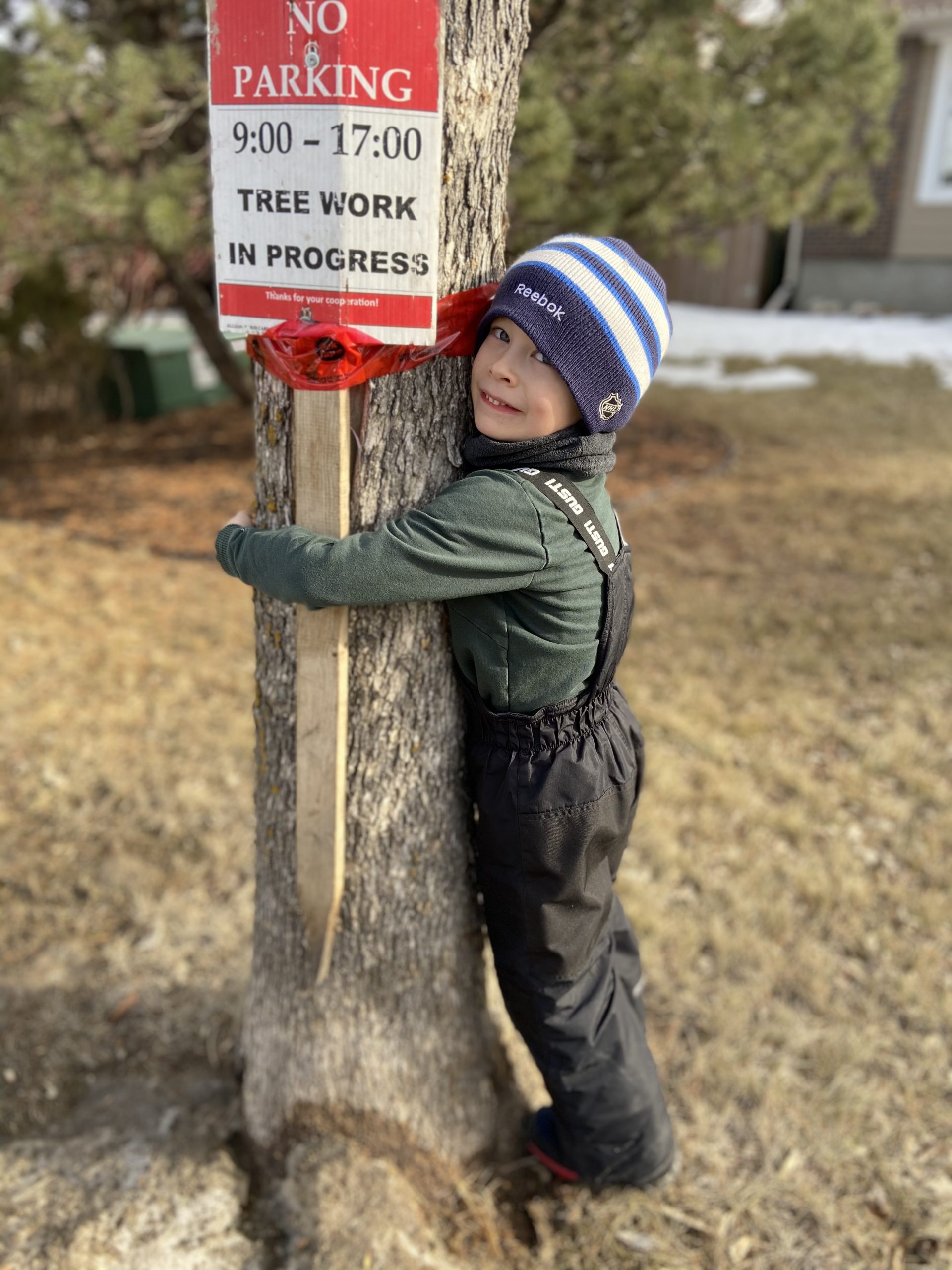 Have you seen a purple or orange dot on a tree in your neighbourhood or in your own yard and wondered what it means?
If there is a purple dot , it will be an ash tree that is marked for removal by the City of Winnipeg due to being diseased from the emerald ash borer insect.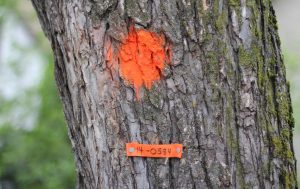 If there is an orange dot, it will be an elm tree that will face a similar fate, but from a different problem called dutch elm disease.
It's sad to see some of these beautiful trees get cut down, but they are trying to prevent it from spreading to other healthy trees in the area.
Hug your tree while you can 😉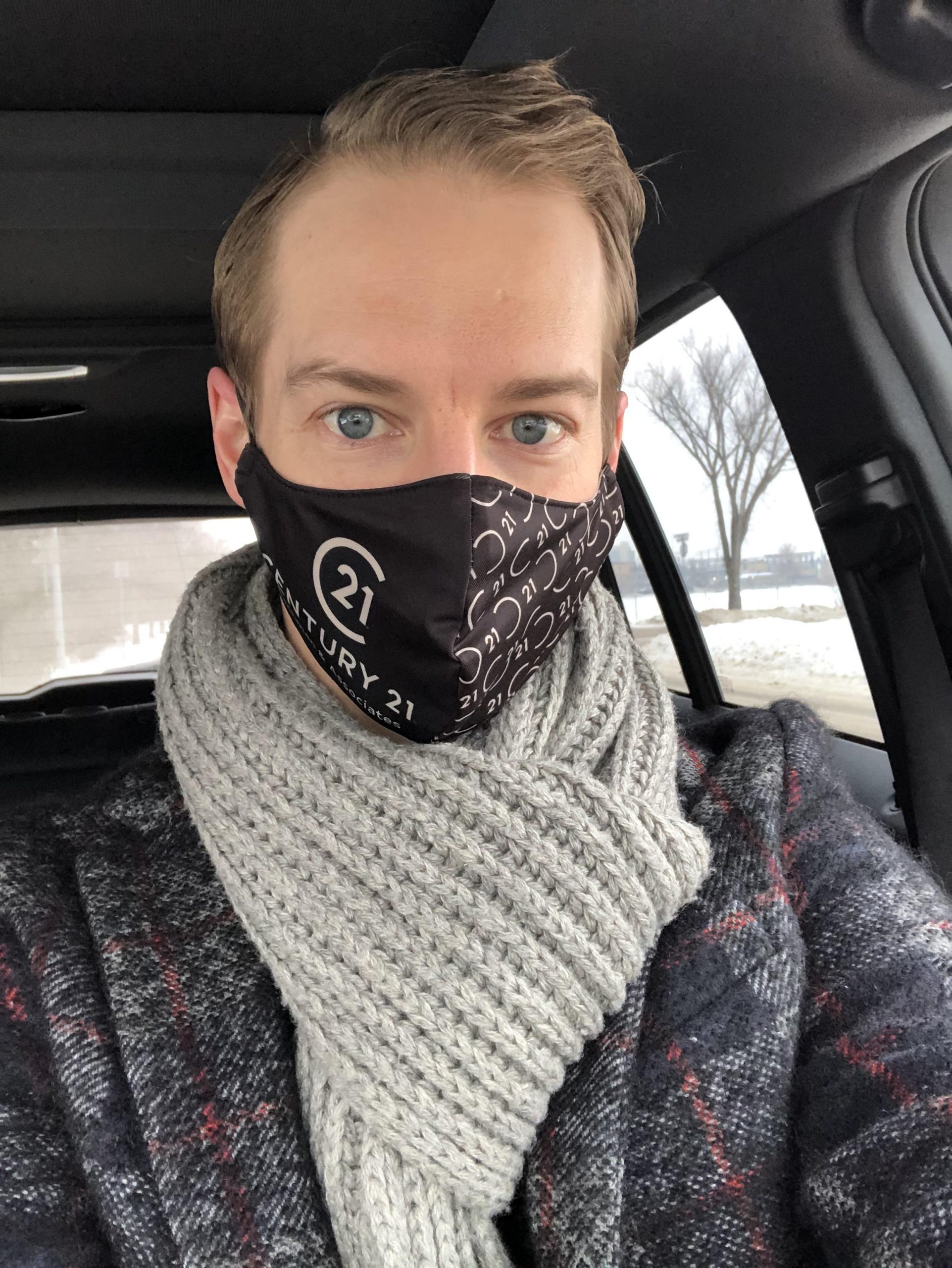 Do you have reservations about buying or selling a home in Winnipeg during the COVID-19 pandemic? No need to worry! Real estate is deemed an essential service so we are still operating with strict safety measures in place.
Of course you still need to see properties in person when you are buying, or have people come through your home if you are selling, but for other parts of the process traditionally done in person, I have a number of systems in place to limit the amount of contact and make sure that your health and safety is priority number one.
Here are just some of the things I do to keep you safe, and make sure the process is as stress-free, efficient, and convenient as possible:
Virtual consultations and meetings
Electronic offer negotiations, contracts and signatures
Email listings
Virtual walkthrough tours and HD photos
Flexible communication via phone, text, email and video chat
Sanitizing packages left in homes with masks and hand sanitizer
No overlapping showings
Limited amount of people in a home at one time
Everyone wears masks at all times
No open houses permitted
If you have any questions about buying or selling a home during this challenging time, don't hesitate to call me at 204.997.5876 or send me a message through my website.
– Justin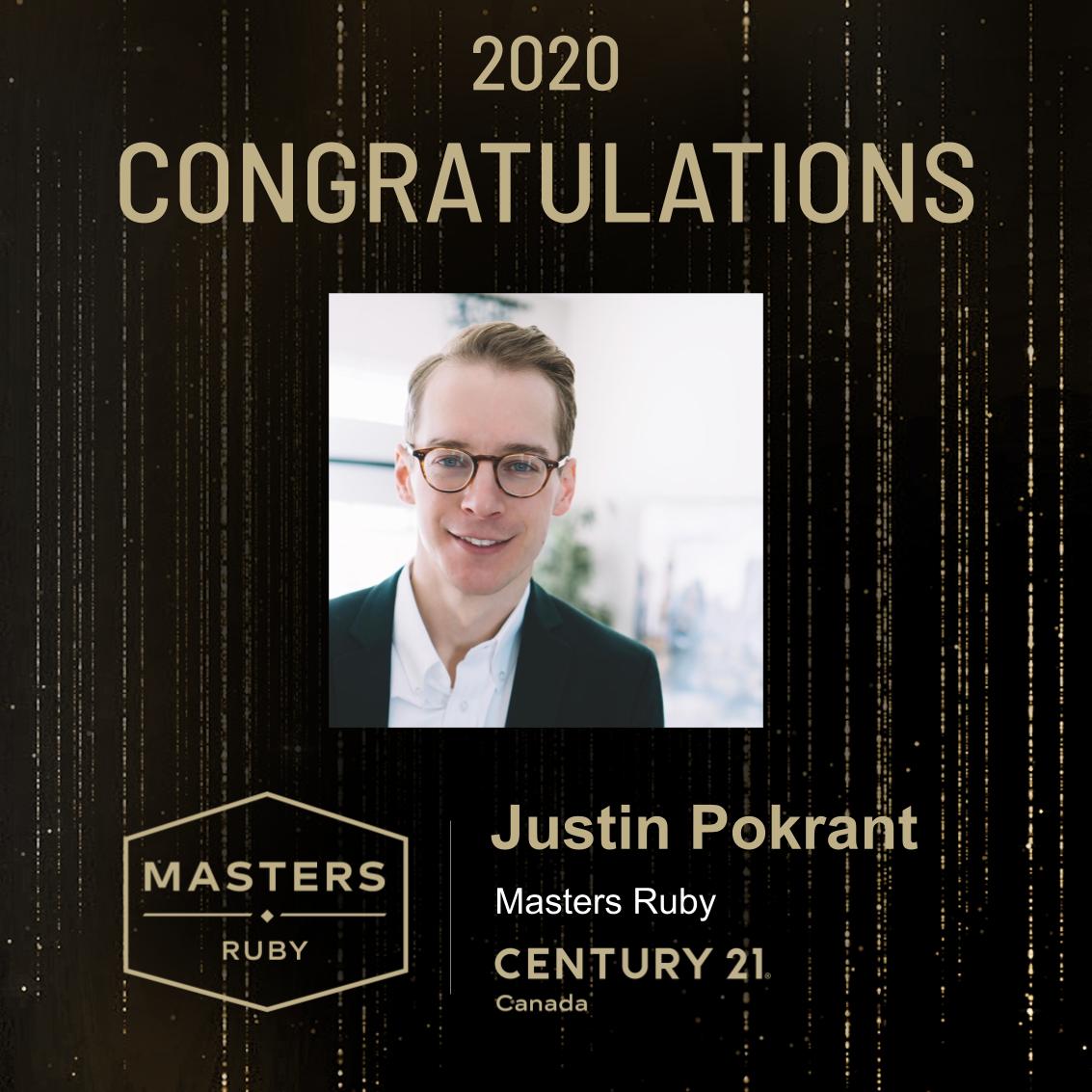 Thanks to all my clients, friends and family for another award winning year in 2020! Your support and referrals mean the world to me!
If you are looking to buy or sell in 2021, drop me a line. I would love to help with all your real estate goals.
– Justin