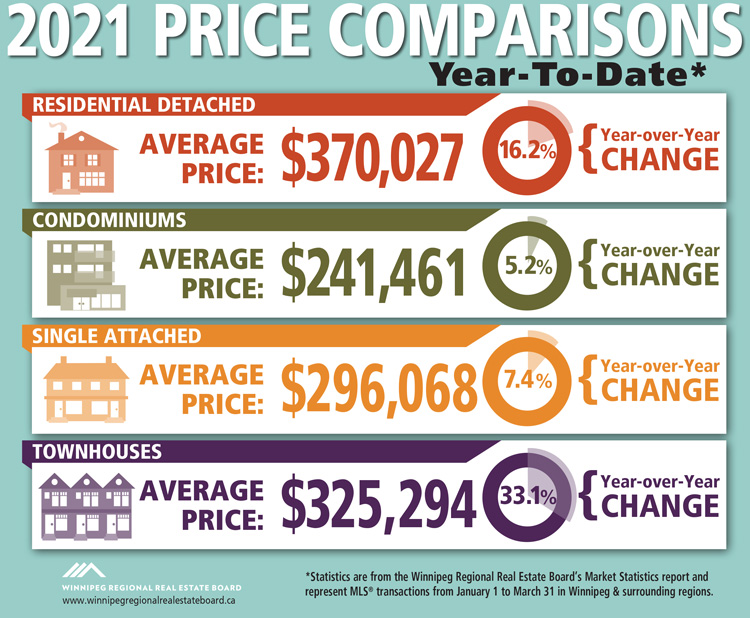 The Winnipeg real estate market is on fire and once again breaking records for new all-time monthly record for MLS® sales and dollar volume.
Check out some of these statistics:
Average sale price is up 16% to $370,000 for detached homes year-to-date compared to last year and up to $384,000 for the month of March.
Active listings are down 46% compared to March 2020 = little inventory to choose from.
1 out of 2 homes are selling above asking price compared to 1 out of 5 in 2020.
1975 sales – an 80% increase over 2020.
For the first time ever the most active price range was from $500,000 to $749,999 with nearly 18% of total sales.
Dollar volume took off as well with $663.9 million transacted – a 98% increase over the same month last year.
Condominium sales in March increased 116% over March 2020 and are up 81% for the first three months over the same period last year.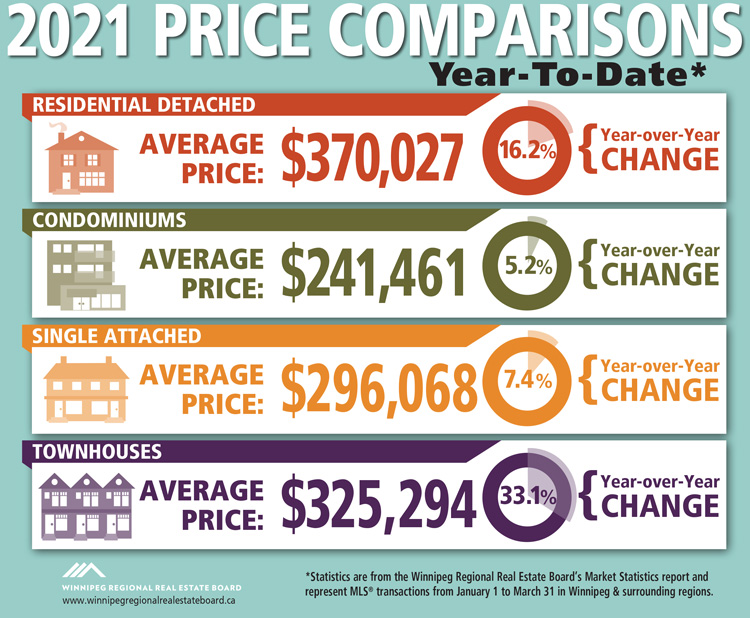 If you have been thinking about selling, now may be the perfect time for you to do it. With low inventory and low mortgage rates, there are very motivated buyers out there waiting for a place to pursue aggressively.
And if you are looking to avoid the crazy bidding wars happening right now where homes are selling for way above asking price, there are many condominiums still available as a very affordable alternative.
If you have any questions about the current real estate market in Winnipeg or need help buying or selling a property, send me a message or give me a call at 204.997.5876
Justin Pokrant
Winnipeg Realtor
Century 21 Bachman & Associates
204.997.5876
www.justinpokrant.com